Again, the plane that brought me to Akure has been grounded at the Akure airiport! I can't go to Ekiti & can't leave Akure! There is God ooo, says Amaechi
By Ehi Ekhator, Naija Center News.
The Executive Governor of Rivers State, Rotimi Amaechi who was held hostage in Odudu, Ondo state. by the Federal military on his way to Ado Ekiti for the mega rally before the governorship election.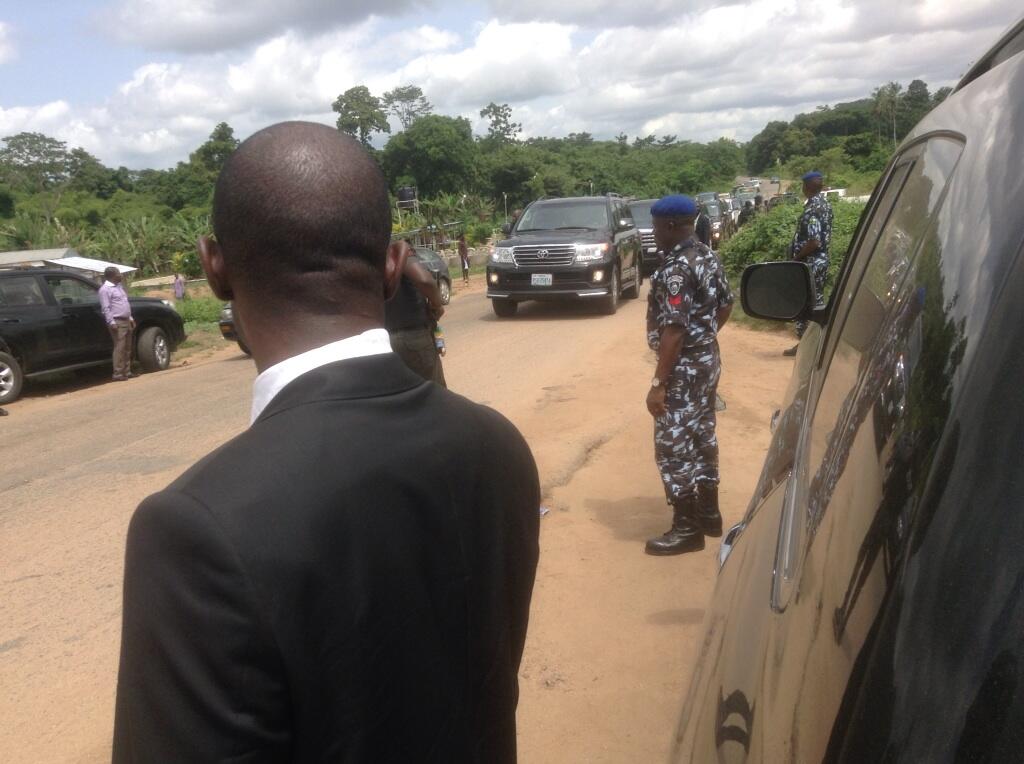 Governor Amaechi was ambushed and refused entry into Ekiti by military personnel acting on orders from above. He made to turn back and return to Akure where his chattered aircraft was parked but was chased and rounded by armed soldiers and security personnel in Odudu, Ondo state. According to the captain who led the operation, he had orders not to allow the governor entry or exit.
While reacting to the ill treatment melted on him, Amaechi disclosed that two serving ministers were allowed to pass while he was held hostage.
He said  "While I was stopped frm Ekiti, this convoy, which I learnt had two serving ministers was given a free pass into Ekiti"
He raised an alarmed that "the plane that brought me to Akure has been grounded at the Akure airiport! I can't go to Ekiti & can't leave Akure! There is God ooo"